Kombucha Microbiome Luminosity Serum
You've probably tried this fermented tea that is slightly tangy and fizzy, but have you tried Kombucha as part of your skincare routine? Dermatologists say that kombucha contains antiseptic qualities and natural acids which can balance skin pH levels for a clearer complexion. Use Kombucha in your skincare to lightly exfoliate, brighten and reduce fine lines and dark spots. Come grab this Kombucha Microbiome Luminosity Serum from Eminence – it's your October Member Gift! 
Illuminate the appearance of the skin with this lightweight serum designed to give you a vibrant-looking glow. Kombucha, white tea, ginger and jasmine unite with microbiome-friendly pre, pro* and postbiotics to bring out a visibly renewed look. Perfect for all skin types, this gel serum can be used daily to even tone and boost the look of the skin's luminosity.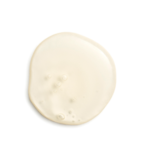 You'll feel these amazing results with Eminence Kombucha Microbiome Luminosity Serum:
Improves the look of skin renewal, revealing visibly revitalized skin.

Skin will appear smooth, luminous, vibrant, and healthy-looking.

Introduces beneficial prebiotics, probiotics*, and postbiotics to maintain the skin's natural microbiome.

80% of users noted their skin appears luminous.*Products do not contain live probiotic cultures.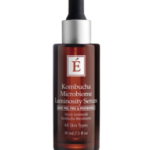 Kombucha Microbiome Luminosity Serum: How to Use and Key Ingredients
Apply a thin layer to cleansed skin once or twice daily. Leave on. It may be followed with a moisturizer.
Key Ingredients:

Kombucha Ferment (Postbiotic): Derived from fermenting black tea, this superfood is rich in postbiotics and nourishes the skin microbiota, enhancing the look of skin smoothness, luminosity, and clarity.
Prebiotic (Inulin): A substrate (fuel) that is utilized by host microorganisms to support a balanced skin microbiome.
Probiotic (Lactococcus Ferment Lysate — does not contain live cultures): Supports and balances the skin microbiota and replenishes the skin's moisture barrier to repair dry skin and maintain healthy-looking skin.
White Tea: Rich in antioxidants to maintain healthy-looking skin by combating the look of dullness.
We Believe in:        We say NO to:

Organic                 Parabens

Natural               Phthalates

Biodynamic®         Sodium Lauryl Sulfate

Sustainable           Propylene Glycol

Cruelty-Free           Animal Testing
Eminence Organics is constantly innovating our product formulations to deliver the best results.
The Eminence natural, organic, and Biodynamic® ingredients may have slight variations from harvest to harvest.
Kombucha Microbiom Luminisoty Serum is Vegan, Nut-Free, and Gluten-Free
Members at Anjou Spa get monthly gifts and a 10% discount on products
Come pick up your complimentary October 2022 Spa Member gift from our Welcome Desk staff on the FACE STUDIO side. Not yet a member? Members get monthly samples, extra discounts, shopping nights, and treatments each month for a low monthly fee. With your Anjou Spa Membership, you also get a 10% discount on all products starting in August! Read more about our Anjou Spa Membership.
Call us at (541) 241-8454 to schedule your next treatment or request an appointment online. Find home goods, organic self-care products, and other gems we carefully select in our Shop! Sign up for our newsletter and get the inside scoop on skincare and self-care tips, product highlights, and our seasonal special treatments.