Pineapple Refining Tonique
Refresh your routine with a sweetly scented pineapple tonique! PHA, bromelain and tranexamic acid team up to visibly renew dull, textured skin without irritation. This tonique is designed to exfoliate, brighten and hydrate while preparing skin for the next step in your daily ritual. This mild exfoliating tonique is great for all skin types and can be used daily – but see our steps for recommendations on application.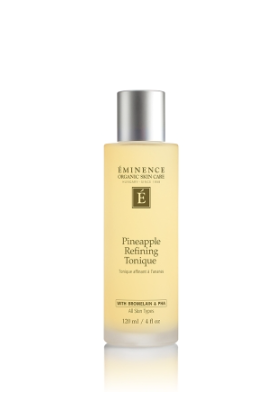 You'll feel these amazing results with Eminence Pineapple Refining Tonique:
Promotes a smooth, even-looking skin tone and radiant appearance
Brings skin to the optimal pH
Helps prepare the skin for better absorption of other ingredients
Helps brighten the look of the skin and minimize the appearance of dark spots
Unclogs pores and hydrates the skin
Pineapple Refining Tonique: How to Use and Key Ingredients
We recommend using this tonique during your day time skin care routine. The Pineapple tonique would be applied after cleansing but before moisturizer and SPF. Follow these recommended steps for application:
After you cleanse, apply an even layer onto face and neck area with either your palms or a cotton round. Leave on.
Start with one application every other day and increase to daily use if you do not experience irritation. Follow with SPF during the day.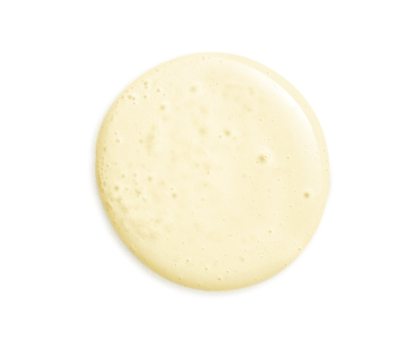 Key Ingredients:
Bromelain: A gentle yet effective exfoliant, derived from the fruit and stem of the pineapple plant. Enzymes soften the skin by removing dead skin cells with minimal irritation while also helping to increase the look of elasticity in the skin.
Polyhydroxy Acid (PHA): A gentle yet effective exfoliant that noticeably renews the feel of the skin while targeting dryness and the visible signs of aging.
Tranexamic Acid: This enlivening ingredient results in skin that appears brightened while also helping to reduce the visible appearance of dark spots.
We Believe in:        We say NO to:

Organic                 Parabens

Natural               Phthalates

Biodynamic®         Sodium Lauryl Sulfate

Sustainable           Propylene Glycol

Cruelty-Free           Animal Testing
Eminence Organics is constantly innovating our product formulations to deliver the best results.
The Eminence natural, organic, and Biodynamic® ingredients may have slight variations from harvest to harvest.
Pineapple Refining Tonique is Vegan, Soy Free, Nut Free, and Gluten-Free
Members at Anjou Spa get monthly gifts and a 10% discount on products
Come pick up your complimentary March 2023 Spa Member gift from our Welcome Desk staff on the FACE STUDIO side. Not yet a member? Members get monthly samples, extra discounts, shopping nights, shareable membership, and treatments each month for a competitive monthly fee. With your Anjou Spa Membership, you also get a 10% discount on all products! Read more about our Anjou Spa Membership.
Call us at (541) 241-8454 to schedule your next treatment or request an appointment online. Find home goods, organic self-care products, and other gems we carefully select in our Shop! Sign up for our newsletter and get insider details on skincare and self-care tips, product highlights, and our seasonal special treatments.