Make self-care a priority
EXPERIENCE BEND'S BEST FACE STUDIO AND BE READY FOR SKIN GOALS!
A skincare membership means our Skin experts can lay eyes on your skin's progress every month and provide coaching and on-going support for your #skingoals. Especially in Central Oregon, consistency is going to be your friend to fight the aging process in this dry climate.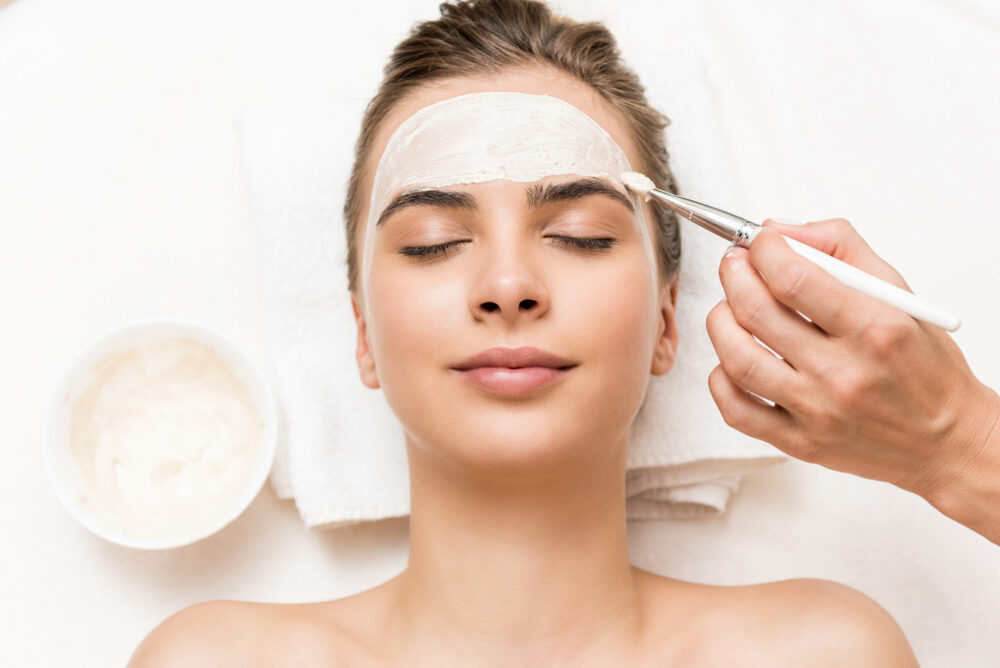 $90 / month
(gift cards not accepted as payment)
Choose one (1) of the following services as your monthly benefit: Member Ultra Facial,
Member Anjou Facial, Member Massage, Pressotherapy (series of 3; member upgrade + $10)* or Back Treatment each month
Special pricing for service upgrades and enhancements

Shareable (up to three PRE-designated people per membership)

1 guest pass per member for a new guest to use on one service/month

10% off all retail products

10% off additional services

One free facility use (not privately reserved for one person)
Become a Spa Member today and receive discounted services, special promotions and beautiful skin!
*Additional discounts for additional services for members not valid on series or packages
Payments
You get a monthly spa treatment every month! Your membership starts on the 1st of each month. Your initial payment will go towards the first month your benefits are used. Payments thereafter will be automatically charged on the 1st of every month. Please notify Anjou in writing of any change in credit card or account information on file prior to the 1st of the month. Let us know if your email address has changed, too.
Lack of payment may cause your membership to become suspended. Spa memberships are non-transferable and and non-refundable.
Membership belongs to the Payee. It is the client's responsibility to ensure that the payee agrees with the charges. Anjou Spa is not accountable for confirming this information. If a Payee contests charges, it is the responsibility of spa membership user to assume payments.
Gift cards are not accepted as payment for Spa Memberships.
Membership Cancellations, Appointment No-Shows & Sick policy
If you wish to cancel your membership, let us know a minimum of 30 days before with written notice (text or email OK). Your Spa Membership is a minimum of three months. Upon written notification, your membership will be canceled for the next month. If you are billed during that time, you have until the end of the month to redeem any unused membership benefits. Membership benefits (vouchers) are non-refundable. Please email or call us if you have any questions.
"No Shows" are stressful to the spa and other members. Anjou is a stress-free environment, so unfortunately, "no shows" will lose their benefit for the month.
If you need to re-book or cancel your membership appointment it is best to call or go online before your appointment with a minimum of 24-hours notice. You can cancel online if logged in, and if you are set up to receive text notifications with us you will be able to cancel via text as well. Same-day cancellations will be a $30 fee.
We have a strict Sick Policy: services will not be performed and you will be charged $30 if you come in to receive service while visibly sick.
There are no "cash-outs" of unused benefits.
Pausing Membership
Leaving town for a while or something else happening in your life? You can pause membership for up to three months within a 12-month period. When paused, membership benefits are not available. Let us know before the end of the month, and you can un-pause and get back to relaxing with us. After three months, charges will automatically resume.
Guest Pass
Guest passes can be used for any new guests looking to experience Anjou Spa. Passes may be used for one (1) service at the Spa and does not include additional benefits. 
Wellness History & Privacy
Our staff keeps notes of our observations and dialogue with you so that we can keep tabs on your progress. By signing, you are agreeing to this, along with using the information you give to help improve the delivery of services to you.
Anjou Spa will never sell, share, trade, or disclose any personal information provided.
Minors at the spa
A consent waiver must be signed prior to the service. We do not have pediatric massage-trained LMTs at this time. Please keep in mind the Relaxation Room is an adult environment. Our Welcome Desk can provide you with additional information and answer any questions you may have.
Miscellaneous
Your total treatment time will vary, depending on services you choose that month. In general, facials and massages are 60-mins.
If you are late to your appointment, Anjou Spa will shorten the service to stay on schedule.
In addition, Anjou Spa:
Is not responsible for lost or stolen articles or items.
Is not responsible for verifying the Payee's approval of usage.
Reserves the right to change Terms and Conditions and pricing at any time.
Has the right to refuse or discontinue service to preserve a stress-free environment for all.
Spa Members agree to pay for all services rendered.
Inactivity or lack of updated payments for over 60 days will result in a auto-cancellation and loss of benefits
Join our membership by requesting below: