New Camellia Glow Solid Face Oil is Perfect For Dry Fall Skin
We all know and love face oils by now  thanks to the trend of oil cleansing and using tools like jade rollers. This new wave of skin care opened our eyes – and our pores – to the powerful benefits of oils for the face and skin. But a SOLID facial oil? You've got to try this luxurious camellia oil blended with pink tourmaline gemstones and marula oil to soften and deeply hydrate the skin.
This camellia face oil also works wonders on dry cuticles and soles of the feet. If you are feeling extra dry this season, you can layer your favorite moisturizer on top of this facial oil and then continue on with the rest of your routine.
⁠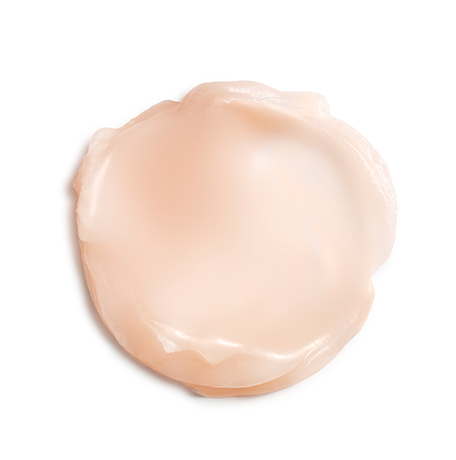 How to use this treatment:
Melt a small dab into your palm, close your eyes and let your senses guide you as you massage in to reveal your healthiest glow. Follow with a moisturizer if desired.

Visible results include:

Skin looks nourished and oxygenated
Skin is left with a healthy glow
Complexion appears soft and bright

Key Ingredients:

Camellia Oil: highly moisturizing; revitalizes and rejuvenates the look of skin, leaving the complexion looking soft and supple
Pink Tourmaline Gemstones: encourages the mind and spirit to feel positive thoughts, boosting a glow from within.
Marula Oil: rich in fatty acids; super hydrator for soft, smooth skin; combats the visible signs of aging due to drying environmental stressors
Hemp Seed Oil: rich in vitamins and antioxidants that improve the appearance of aging; moisturizes the skin.

We Believe in:        We say NO to:
 Organic                 Parabens
 Natural                  Phthalates
 Biodynamic®         Sodium Lauryl Sulfate
 Sustainable            Propylene Glycol
Cruelty-Free          Animal Testing

Eminence Organics is constantly innovating our product formulations to deliver the best results.
The Eminence natural, organic, and Biodynamic® ingredients may have slight variations from harvest to harvest.

The Camellia Glow Solid Face Oil is part of the new gemstone product line from Eminence Organics:

 
How to apply the Camellia Glow Solid Facial Oil:
Members at Anjou Spa get monthly gifts and a 5% discount on products!
Come pick up your complimentary November Spa Member gift from our Bend Welcome Desk staff. Not yet a member? Members get monthly samples, extra discounts, and shopping nights, and treatments each month for a low monthly fee. With your Anjou Spa Membership, you also get a 5% discount on all products! Read more about our Anjou Spa Membership.
Call us at (541) 241-8454 to schedule your next treatment or request an appointment online. Find home goods, organic self-care products, and other gems we carefully select in our Shop! Sign up for our newsletter and get the inside scoop on skincare and self-care tips, product highlights, and our seasonal special treatments.