Arctic Berry Peptide Radiance Cream
Get holiday party-ready skin that will be radiant and glowy amidst all the twinkle lights! Transform the appearance of your skin with this all-powerful Arctic Berry Peptide Radiance Cream moisturizer. It can be used as a daily moisturizer that features the Eminence exclusive Peptide Illuminating Complex. Reveal your radiance naturally and discover smooth, even and luminous skin.
This antioxidant-rich illuminating moisturizer combines arctic plants, lingonberry, hibiscus and more for a smooth and plump appearance.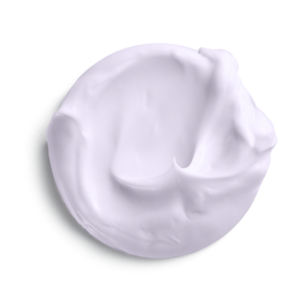 Do you want to try this oil out in a treatment? Book our Sparkling Arctic Berry Facial to experience this face oil in the Spa.
You'll feel these amazing results with Eminence Arctic Berry Peptide Radiance Cream:
Skin appears smooth and wrinkles appear reduced
Skin appears firmed and plumped
The appearance of skin irritation and inflammation is reduced
Skin is hydrated
Complexion appears more luminous, smooth and calm
Arctic Berry Peptide Radiance Cream: How to Use and Key Ingredients
Apply a layer of moisturizer over the entire face and neck area. Leave on. For a lighter application, emulsify a small amount of moisturizer in your hand with a few drops of water. For extra hydration, apply a thicker layer on dry areas.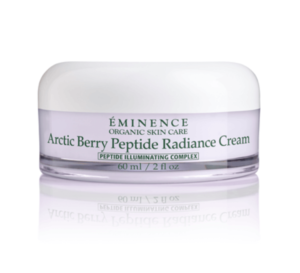 Key Ingredients:

Arctic Plants & Berries: a blend of 4 antioxidant-rich plants (cloudberry, arctic roseroot, arctic meadowsweet and juniper); helps prevent the signs of aging
Lingonberry Seed Oil: essential vitamins and minerals and omega 3 fatty acids; replenishes the skin's moisture
Peptide Illuminating Complex: antioxidant-rich mix of hibiscus seed botanical peptides, gardenia stem cells, and yellow plum extract
Hibiscus Seed Extract Peptides: promotes elasticity in the skin
Yellow Plum: helps reduce the appearance of inflammation
Gardenia Stem Cells: improves the appearance of skin tone and elasticity
Gotu-Kola Stem Cells: improves hydration levels and the appearance of fine lines and wrinkles
Biophytex™: Dynamic blend of plant extracts, which reduces the appearance of redness
We Believe in:        We say NO to:

Organic                 Parabens

Natural               Phthalates

Biodynamic®         Sodium Lauryl Sulfate

Sustainable           Propylene Glycol

Cruelty-Free           Animal Testing
Eminence Organics is constantly innovating our product formulations to deliver the best results.
The Eminence natural, organic, and Biodynamic® ingredients may have slight variations from harvest to harvest.
Arctic Berry Peptide Cream is Vegan, Soy Free and Gluten-Free
Honorable Mention of ASCP Readers' Choice Awards: Favorite Moisturizer, ASCP Skin Deep, 2019
Members at Anjou Spa get monthly gifts and a 10% discount on products
Come pick up your complimentary December 2022 Spa Member gift from our Welcome Desk staff on the FACE STUDIO side. Not yet a member? Members get monthly samples, extra discounts, shopping nights, shareable membership, and treatments each month for a competitive monthly fee. With your Anjou Spa Membership, you also get a 10% discount on all products! Read more about our Anjou Spa Membership.
Call us at (541) 241-8454 to schedule your next treatment or request an appointment online. Find home goods, organic self-care products, and other gems we carefully select in our Shop! Sign up for our newsletter and get insider details on skincare and self-care tips, product highlights, and our seasonal special treatments.